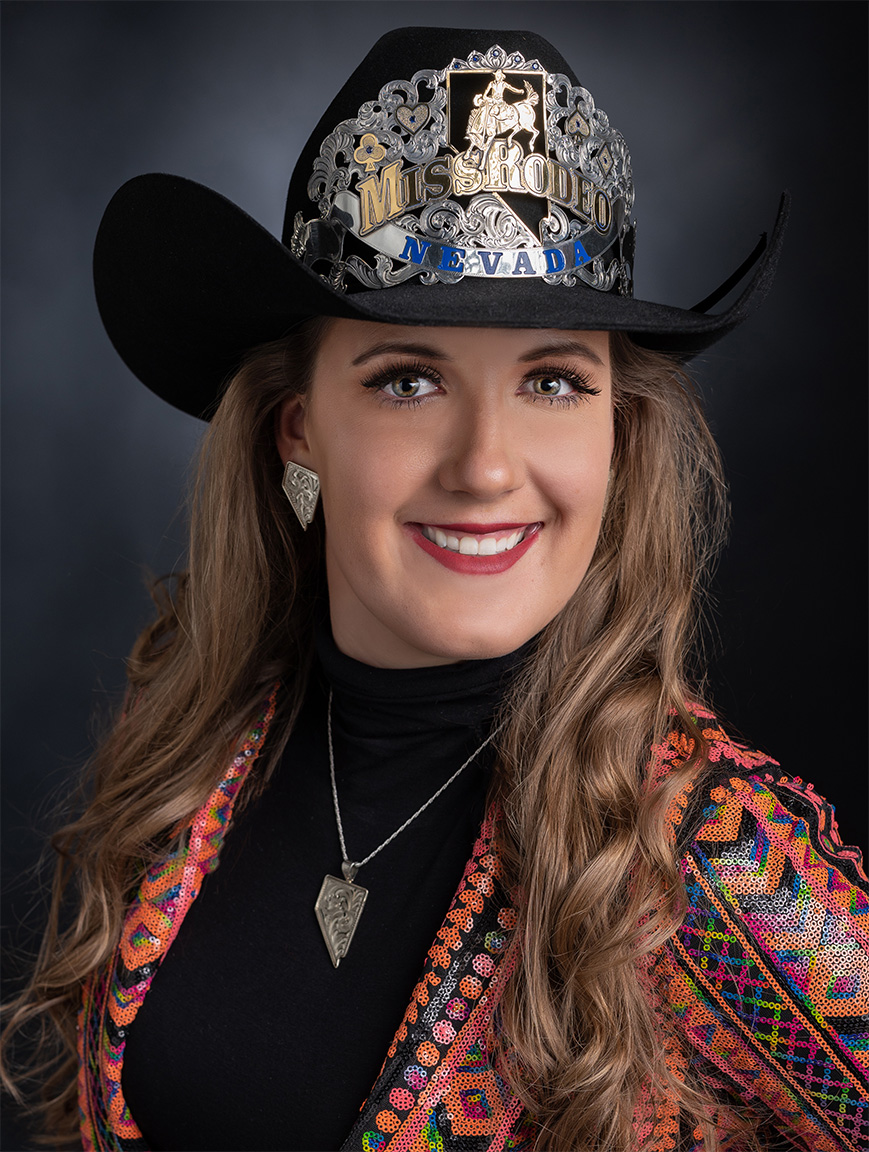 Miss Rodeo Nevada 2022
Gabby Szachara
Gabby Szachara is a native Nevadan, born and raised in Reno, Nevada.
Gabby is a graduate of the University of Nevada, Reno where she received her Bachelor of Science degree in Community Health Science. She was also a Division I volleyball player for the Nevada Wolf Pack.
She became a Registered Nurse after graduating from Truckee Meadows Community College with her Associates of Nursing in December of 2021.
Gabby has represented the prestigious Reno Rodeo on the flag team since 2018 and held the title of Rodeo Champions of America, Miss Nevada.
When not at a rodeo, Gabby enjoys working cattle, trail rides, camping, Cowboy Fast Draw and crafting.
Gabby is fully devoted to the western way of life and brings a mission of always looking to better herself and those around her.