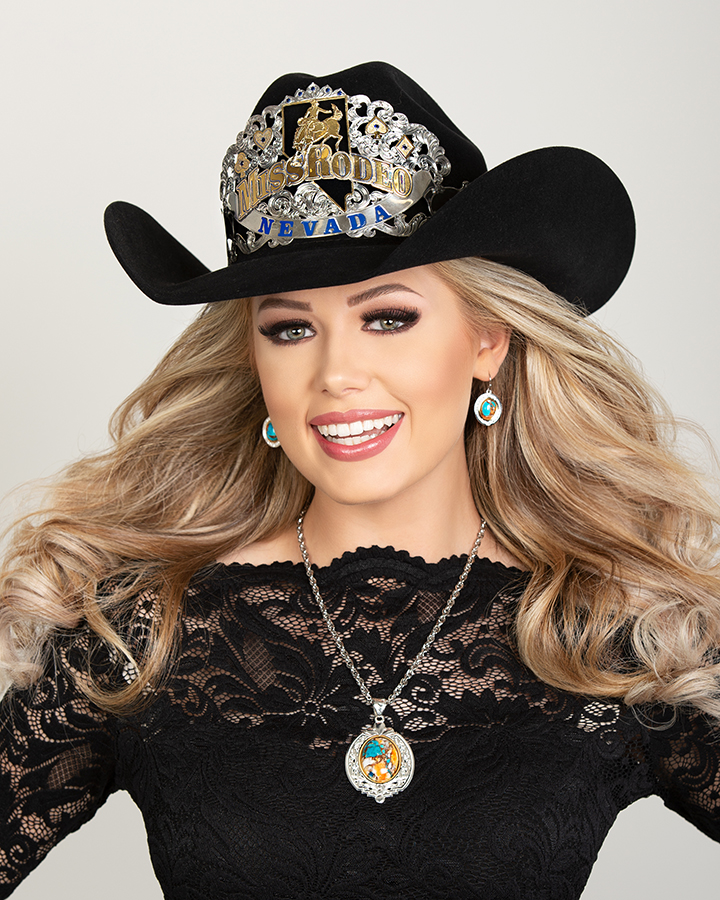 Miss Rodeo Nevada 2018
Makenzie McMurtrey
Makenzie McMurtrey is a Nevada native and the 19-year-old daughter of Brandon and Jennifer McMurtrey of Las Vegas, Nevada.
Makenzie is a graduate of the Leadership Academy of Nevada and currently training to become an EMT Paramedic and later, a nurse.
Makenzie enjoys competitive dancing, outdoor activities and of course, horseback riding. Volunteering at local charities is a passion which keeps her very busy.
As Miss Rodeo Nevada 2018, Makenzie will be traveling the Silver State and across our great country representing the sport of rode, our western heritage and our agricultural community.
This December, Makenzie will compete for the title of Miss Rodeo America 2019 in her hometown of Las Vegas at the Tropicana Hotel & Casino.