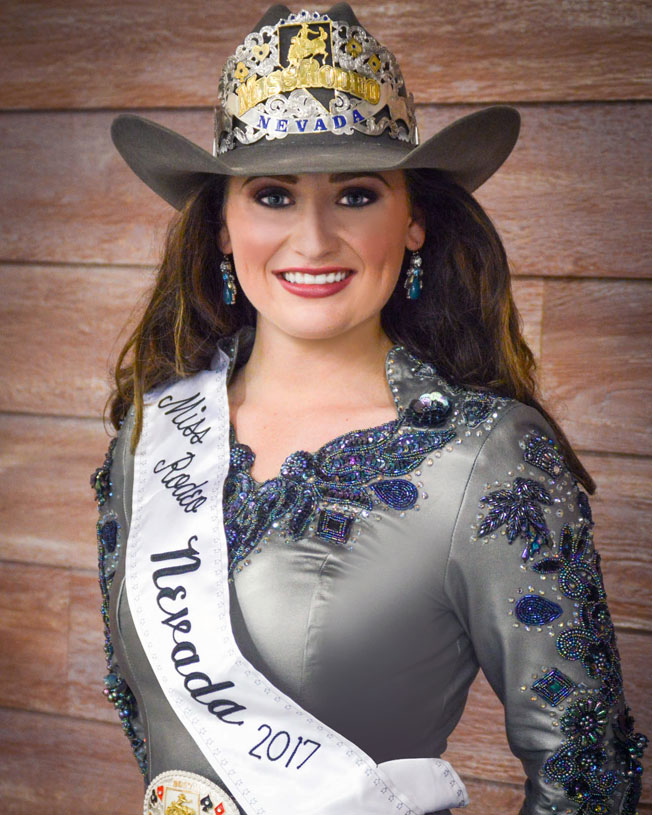 Miss Rodeo Nevada 2017
Kaity McBride
Kaity McBride is the 21-year-old daughter of Jim Blasingame and Julie McBride Bishop. She is a graduate of Desert Hill High School. Kaity is currently working on achieving a Degree in Business at UNLV as well as her Escrow Officer License. Her ultimate goal is to own her own title company.
She has held numerous rodeo royalty titles including Miss Rodeo Iron County, Miss St. George Lions Dixie Round Up Queen, and Miss Utah State Fair. She has also held positions in Spanish Forks Fiesta Days and the West Jordan Western Stampede's Royalities. Aside from participating in Rodeos, Kaity was also an avid softball player earning a varsity letter all four years of high school and also earning a state championship for tennis.
Her other interests run the gamut from surfing to snowboarding, four-wheeling and snorkeling. Her favorite activity is going hunting with her grandpa. Kaity loves having the opportunity to promote the original extreme sport known as rodeo, and would like to invite new fans as well as current fans to the greatest sport on dirt.
In December 2017, Kaity will represent the Silver State at the 2018 Miss Rodeo America Pageant in Las Vegas, Nevada.