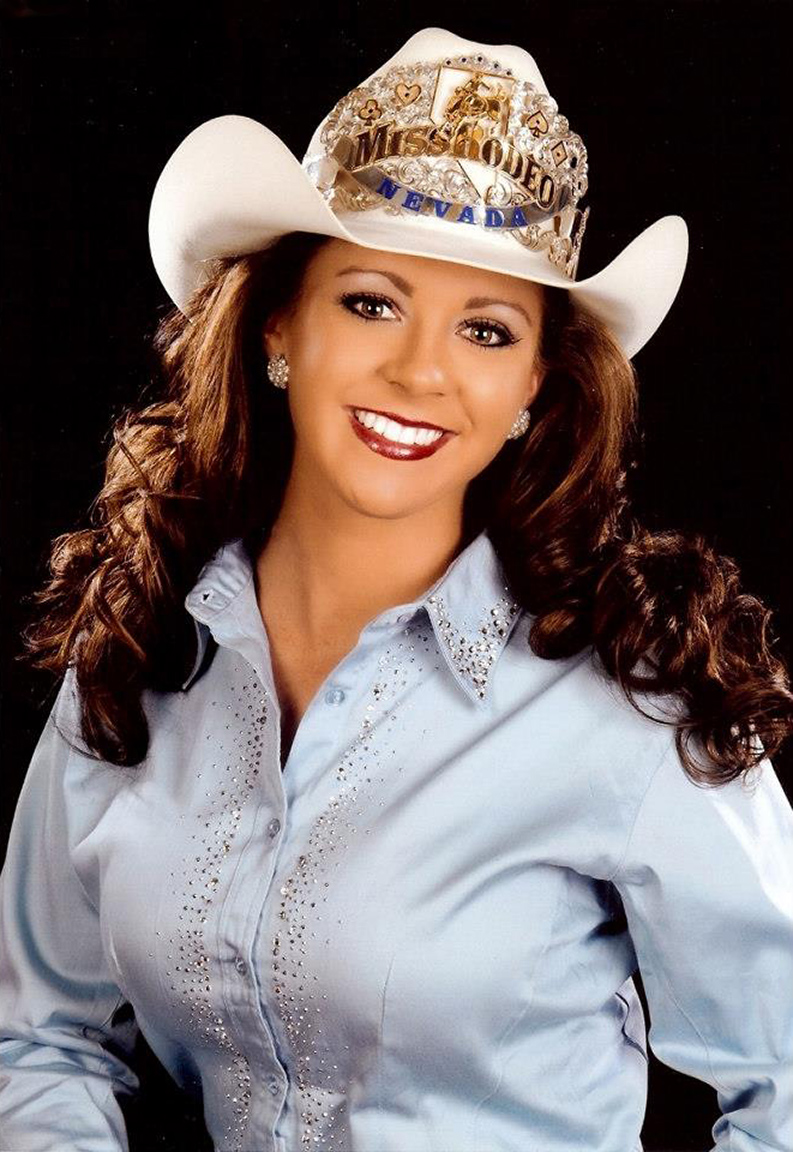 Miss Rodeo Nevada 2012
Kayla Roundy
In the shadow of the Sierra Nevada's is Reno, the "Biggest Little City in the World". Reno is where Kayla Roundy calls home.
Kayla is the 23-year-old daughter of Curt and Daria Roundy. She is currently attending the University of Nevada Reno attaining a bachelor's degree in Human Development and Family Studies with a minor in Substance Abuse. She eventually hopes to open her own Equine Therapeutic Center, which teaches how to make healthy choices and live healthy lives.
Kayla enjoys being active, the outdoors, and spending time with family and friends. She likes to wakeboard, road bike, trail ride, and train for crazy cross-country obstacle course runs. She completed her first Tough Mudders last year and will be tackling her second Tough Mudder event this September. The proceeds go to the Wounded Warrior Project and she is excited to get a little dirty for such a wonderful cause.
Kayla is a long time lover of animals of all shapes and sizes. Oftentimes on weekends you can hear her outside calling to Goldie Girl, her palomino mare, and her Rock-Man, the biggest Yorkie you've ever seen. If given the opportunity Kayla would love to own a ranch where she can adopt and rescue all different types of animals.
Kayla is extremely lucky to have a strong support system. She has a loving, closely knit family, an extended family from her extended Reno Rodeo family and a far reaching group of friends that embrace her. She knows that without all of them, her dream of becoming the 2012 Miss Rodeo Nevada may not have been realized. She is excited and honored to represent them, as well as herself, each time she dons her Miss Rodeo Nevada crown.
As a sixth generation Nevadan and a long-time member of the Reno Rodeo flag team, Kayla can speak from her heart when advocating for the state and sport that she loves. Kayla knows first-hand that rodeo develops character, integrity, and a positive self-image. She feels privileged to represent Northern Nevada and will work diligently to promote the western heritage and virtues of rodeo.