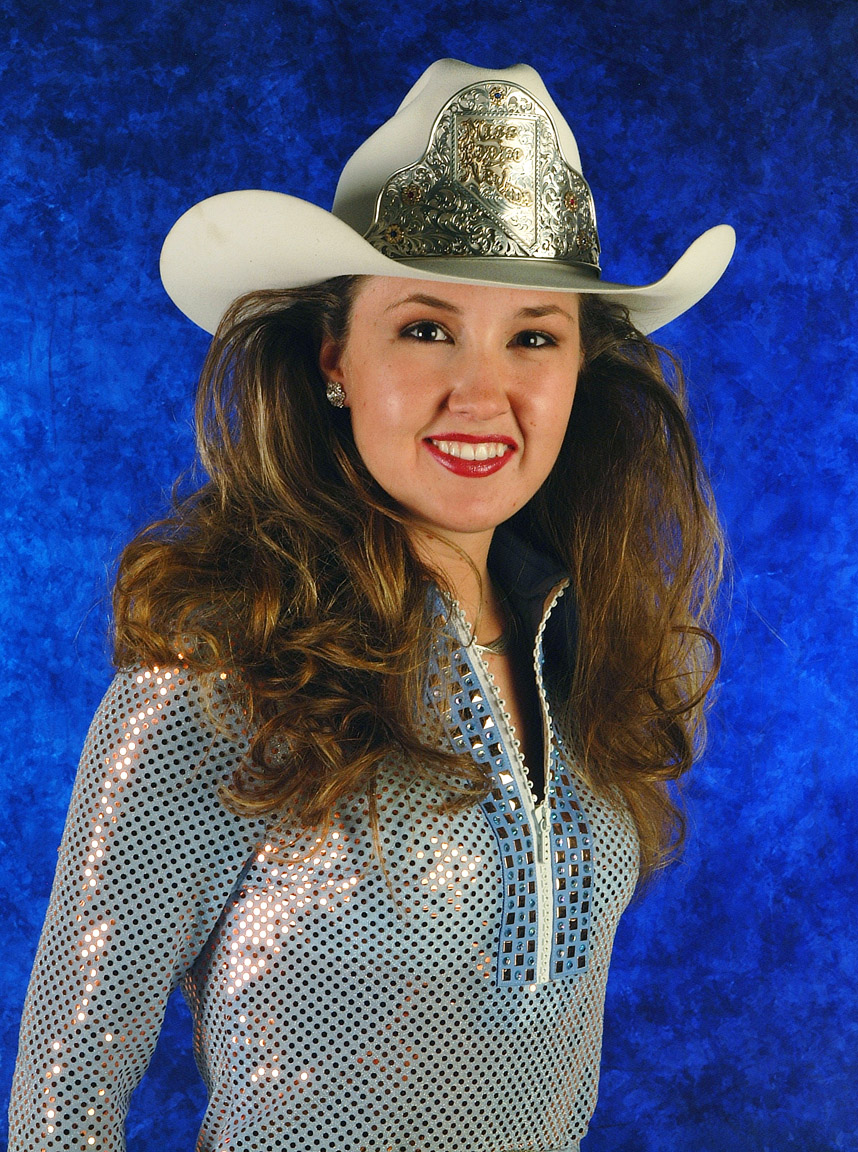 Miss Rodeo Nevada 2004
Selena Ulch
& Miss Rodeo America 2005
Selena is 20 years old from Reno, Nevada.  She is a full time honor student majoring in Biochemistry at the University of Nevada, Reno with plans of attending dental school.  Eventually, Selena looks
forward to operating her own practice specializing in pediatric orthodontia.
Selena grew up in Susanville, California where her family owned and operated a fourth generation cattle ranch.  She has six sisters who Selena claims are some of the toughest cowgirls in the West "because we had no brothers to help with chores."
Her hobbies include ballet and jazz dancing, public speaking, community service, gold mining, outdoor sports and above all, training and showing American Quarter Horses.
"Having grown up in a family that has roots that run deep in the agriculture business, I have learned the genuine spirit and value of rodeo.  This heritage makes it truly an honor to represent the Silver State as Miss Rodeo Nevada …both as an individual and as an American."
Selena held the title of Miss Reno Rodeo 2003 and was crowned Miss Rodeo Nevada 2004 at the Clark County Fair and Rodeo in Logandale, Nevada on April 9, 2004.
Selena represented the Silver State of Nevada at the 2005 Miss Rodeo America Pageant – the 50th Anniversary of the Miss Rodeo America Pageant – where Selena won the Speech, Personality and Appearance awards on her way to being crowned Miss Rodeo America 2005.  Only the second Nevadan in history to hold the coveted title.