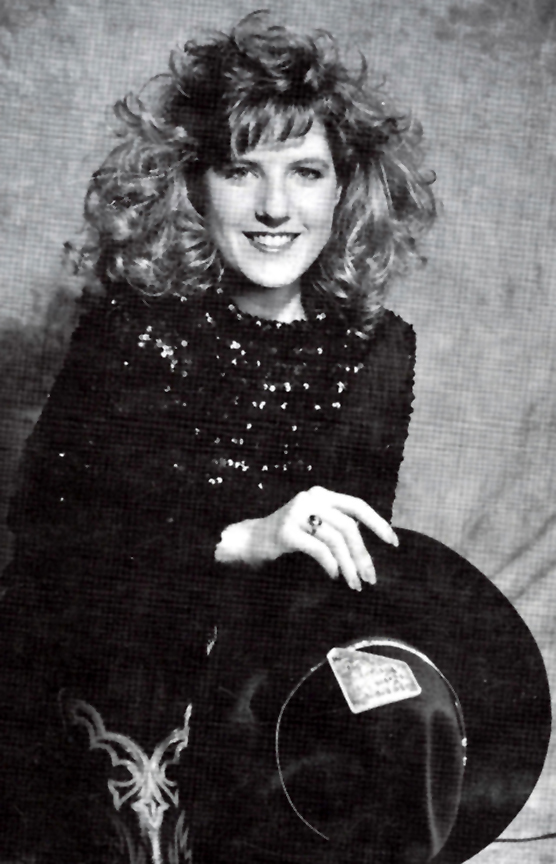 Miss Rodeo Nevada 1990
Sandy Ceresola
Sandy Ceresola is a 22 year old senior at the University of Nevada, Las Vegas. Raised on a family ranch as a native Nevadan (Wadsworth), Sandy has come to love rodeo and everything it represents.
"I became familiar with all kinds of wonderful animals, mainly cattle and horses. Coupled with my love for rodeo, this background has given me the desire and enthusiasm to do everything I can where rodeo is concerned."
The 1986 valedictorian of Fernley High School, Sandy earned a $10,000 Elardi Scholarship from UNLV, where she is currently studying special education.
"I want to be able to help special education children", says Ceresola, "and to counsel them." Sandy enjoys riding and working with horses, composing music, playing the piano, and running.
With a rodeo career that spans nearly a decade, Ceresola has won All-Round Cowgirl titles, the Miss High School Rodeo Nevada Horsemanship Award and the 1988 Miss Reno Rodeo speech award.